Bit / Component Workspace

Documentation • Tutorials • Quick start guide • Workflows • bit.dev components cloud • Video demo
🤔
What is Bit?

Bit is an open-source cli tool for collaborating on isolated components across projects and repositories. Use Bit to distribute discrete components from a design library or a project into a standalone reusable package and utilize it across applications. You can set up your own server for components collaboration, or use the bit.dev cloud hosting for private and public components sharing.
🎖️
Why Bit?
🔑
Key Features
🚪
Installation

Using npm:
npm install bit-bin --global
Using yarn:
Bit cli requires node 8.12 and above. Check other installation methods.
Quick start
🌩️
bit.dev cloud

Use bit.dev cloud hosting solution as a shared server and showcase for your components.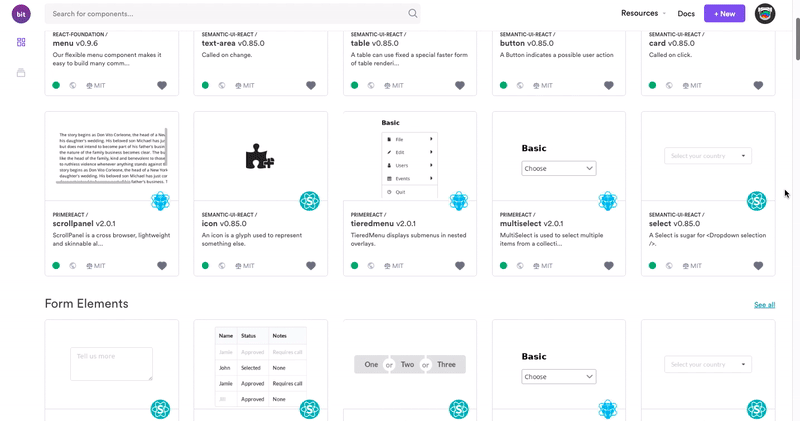 🎗️
Contributing

Contributions are always welcome, no matter how large or small. Before contributing, please read the code of conduct.

See Contributing.
💮
License

Apache License, Version 2.0