react-native-skia

React Native renderer based on Skia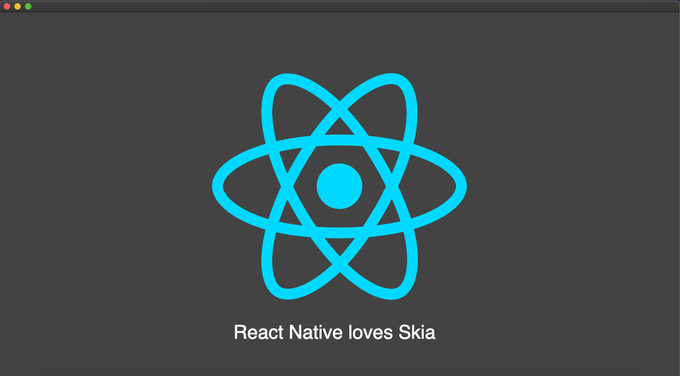 Project State

The project is still in proof of concept and requires lots of work.

This board records TODO items for the project to production level

https://github.com/Kudo/react-native-skia/projects/1

If you have interesting for this project, please JOIN US to make it come true!
Patches from React Native upstream

Although the project currently is a react-native fork, the change from upstream is less, all in this commit. Besides, the new commits for this project are rebased from upstream. So all new commits should be listed as:

git log $(git merge-base origin/upstream master)..HEAD
Supported platforms

Only macOS is supported in the mean time, but the most implementation is cross platform. It should be easy to extend for other Skia supported platforms.
macOS setup instructions
Prerequisites
Build instructions
Git clone this repository and sync node modules by yarn

Download prebuilt libraries from https://github.com/Kudo/react-native-skia/releases/download/bin/third-party-prebuilt-lib-macosx.tar.xz
cd

 third-party-oss
tar xvf third-party-prebuilt-lib-macosx.tar.xz
Build
mkdir build
node cli.js bundle --platform ios --dev 

false

 --entry-file ReactSkia/SimpleViewApp.js --bundle-output build/SimpleViewApp.bundle --assets-dest build
buck build //ReactSkia:ReactSkiaApp --out build/ReactSkia
Run