---
🚧 NOTE: The future of vimiv is in the Qt port as discussed in this issue. New features will only be implemented there and many improvements have already been made. Sticking with this deprecated version is only recommended if you require a more stable software. In case you miss anything in the Qt port, please open an issue. Check the roadmap and migrating for more details.
---
Version 0.9.2 (unreleased)

Releases | Website | Documentation | Changelog

Vimiv is an image viewer with vim-like keybindings. It is written in python3 using the Gtk3 toolkit. Some of the features are:
Thumbnail mode
Simple library browser
Basic image editing
Command line with tab completion
For much more information please check out the documentation. If you are new to vimiv, this is a good place to get started. For a quick overview check out the keybinding cheatsheet.
Screenshots
Open image and library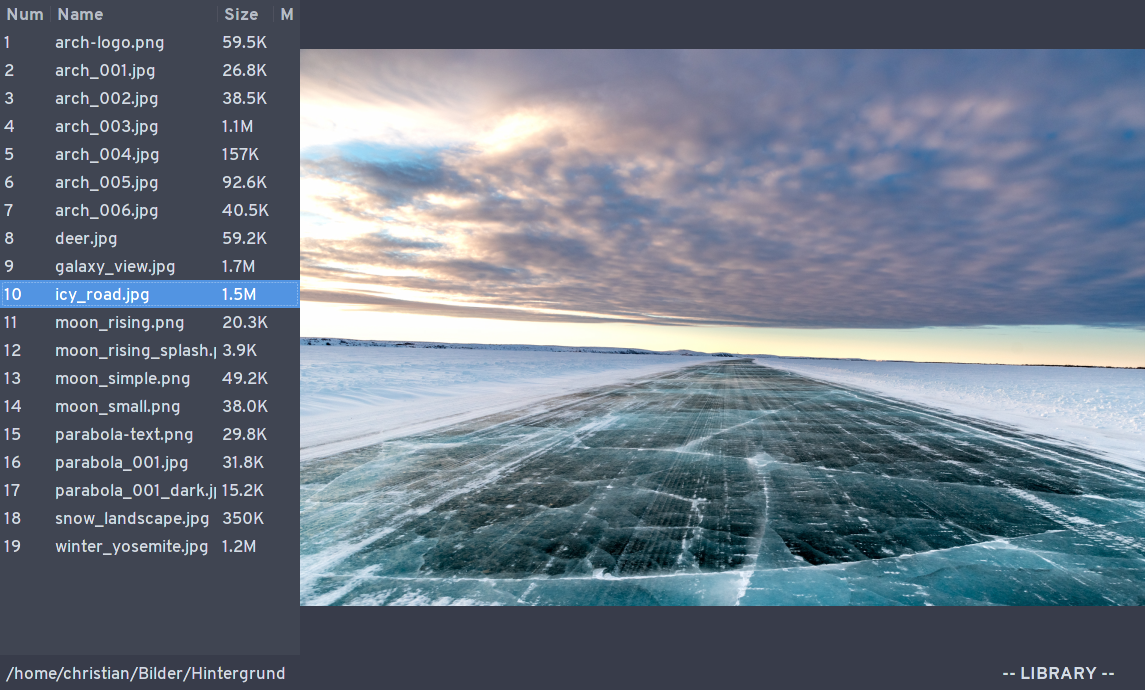 Thumbnail mode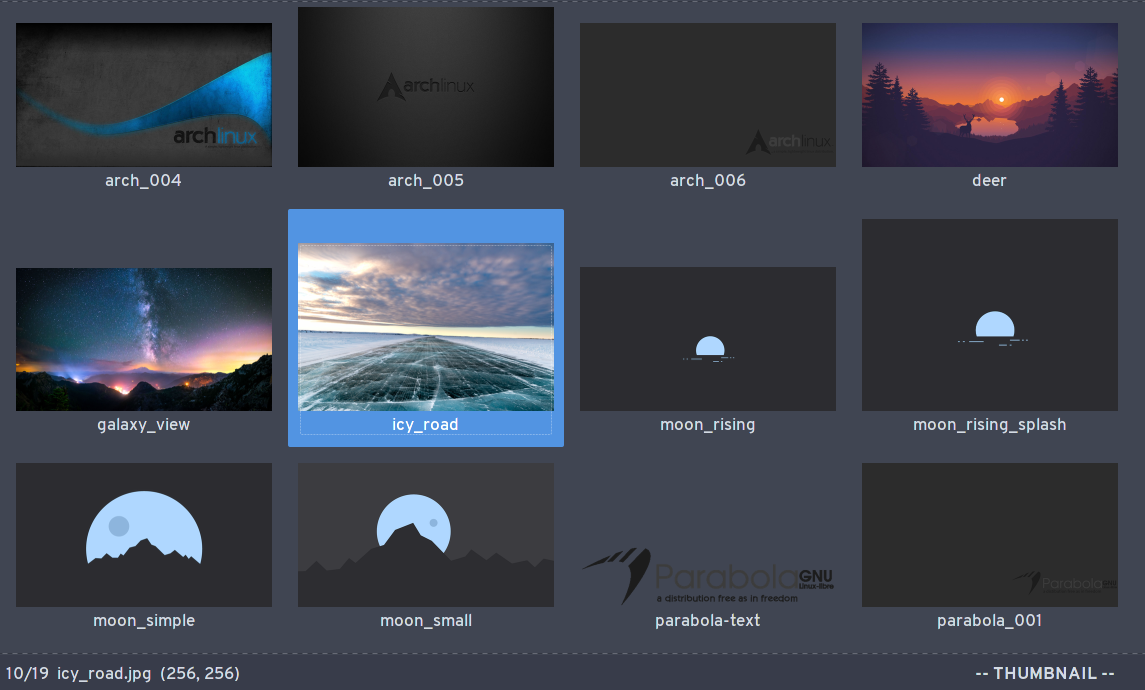 Installation

Install the dependencies listed below first. To use the development version clone this repository, for the latest stable check out the releases page. To install a simple # make install should suffice. To remove vimiv the standard # make uninstall works. You may need to update your icon cache after installation.

For Arch Linux users the latest release is available from [community] and there is the AUR package vimiv-git for the development branch.

Fedora Linux users can install stable releases from the official repositories using the provided package managers.
Dependencies
python3
python-gobject
gtk3
python-setuptools (for installation)
python-dev (on debian-based systems for installation)
libgexiv2 (optional for EXIF support; needed for saving without deleting EXIF tags and for the autorotate command)
Thanks to