Github readme generator
👋 .
Hi there

⭐ ⭐ ⭐ Check out this tool here.

This project allows you to create nice and simple github profile readme files that will be included in your profile previews.
You can include multiple things: Headers, subtitles, skills, banner, additional information, social media links and statistics badges.
Usage
Fill inputs
Copy code from textarea
Create repository with name that equals your github username
Add readme.md
Paste copied code and save
Enjoy
Preview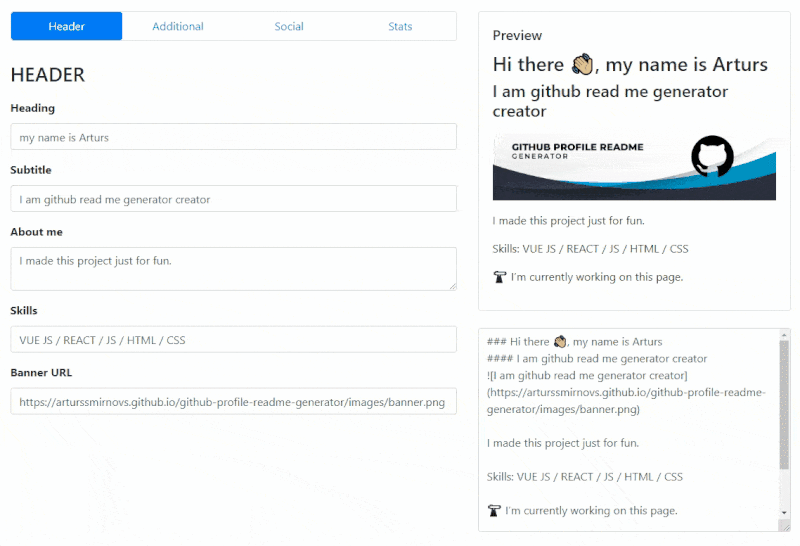 Used

https://github.com/anuraghazra/github-readme-stats

https://github.com/arturssmirnovs/github-profile-views-counter

https://github.com/simple-icons/simple-icons

Vue JS :)